​ईपी इन्फोवेस प्राइवेट लिमिटेड प्रशिक्षण केंद्र में प्रधानमंत्री कौशल विकास योजना के तत्वाधान में कौशल मेला 2017 का आयोजन किया गया। जिसमे विशिष्ट अतिथि श्री तेजपाल नागर जी (विधायक दादरी विधान सभा क्षेत्र) एवम श्री धीरेन्द्र सिंह जी (विधायक जेवर विधान सभा क्षेत्र) उपस्थित थे। संस्थान के महासचिव श्री अर्पित तिवारी जी ने विधायकों का स्वागत किया।
आयोजन की शुरुआत 'जन गण मन' के साथ कराते हुए संस्थान के डायरेक्टर श्री सचिन जैन जी ने युवाओ को संभोदित करते हुए कहा कि आज देश का अधिकांश युवा बेरोजगार है और उनके पास कोई हुनर भी नहीं है हम ऐसे युवाओ को उच्च-स्तरिय प्रशिक्षण एवम रोजगार दिलाने का संकल्प लेते है। उन्होंने बताया की आजकल लोग डिग्रीयां हासिल कर लेते है पर हुनर पर ध्यान नहीं देते है, उन्होंने छात्रों को सम्बोधित करते हुए कहा की अगर आप नौकरी करना चाहते है तो इन प्रक्षिशण कार्यकमो को ज्वाइन करे।
आयोजन में आये विधायक श्री तेजपाल नगर जी ने मोदी जी कि इस योजना की जमकर  सराहना करते हुए कहा कि इस योजना से  युवाओ का भविष्य जरूर बेहतर होगा। उन्होंने कहा की हमारे क्षेत्र में इस तरह के संसथान खुलना जो की प्रधानमंत्री जी की योजना का बेहतर  ढंग से क्रियावनाय कर पाए, गर्व की बात है . उन्होंने संसथान के सभी लोगो को इस प्रयास  के लिए बधाई दी और क्षेत्र के लोगो को इस योजना का लाभ लेने के लिए प्रोत्साहित किया .
विधायक श्री धीरेन्द्र सिंह जी ने कहा की इस योजना से बेरोजगारी जरूर घटेगी और युवाओ को हुनर प्राप्त होगा तो वे सम्मान के साथ अच्छा जीवन यापन भी कर सकेंगे। उन्होंने केंद्र सरकार को बधाई दी इस योजना को शुरू करने के लिए और संस्था को भी शुभकामनाए दी की संस्था छात्रों को भविष्य बनाने में मदद कर सके.
इस मौके पर प्लेसमेंट सेल का उद्घाटन डिप्टी लेबर कमिशनर श्री बी. के. राय जी जिला गौतमबुद्ध नगर ने किया और छात्रों को करियर बनाने के लिए प्रेरित किया। उन्होंने बताया की गौतम बुद्धा नगर में विनिर्माण श्रमिक एवं उनके परिवार के लिए भी राज्य सरकार की योजनाए है और उन्होंने संस्था को उसके लिए कार्य करने के लिए आमंत्रित किया /
पीएमकेवीवाई 24 लाख भारतीय युवाओं के कौशल प्रशिक्षण एवम रोजगार देने के लिए एक प्रमुख योजना है जोराष्ट्रीय कौशल विकास निगम (NSDC) एवम कौशल और उद्योग विकास (MSDE) भारत सरकार द्वारा लागूकिया गया है।  कोई भी प्रशिक्षु जो पढ़ाई छोड़ चुका है और नौकरी पाना चाहता है वह इस नि: शुल्क प्रशिक्षणकार्यक्रम में शामिल हो सकता है। योजना का प्रमुख उद्देश्य बड़ी संख्या में भारतीय युवाओं को कौशल प्रशिक्षण लेनेएवम उन्हे रोजगार तथा उनकी आजीविका अर्जित कराना है।
कौशल मेले में 500 से अधिक युवावो ने भाग लिया और समाचार लिखे जाने तक 132 से अधिक छात्र /छात्राऔ ने प्रशिक्षण प्रोग्राम फील्ड सेल्स एग्जीक्यूटिव ,डिस्ट्रीब्यूटिव सेल्स रिप्रेजेन्टेटिव ,चाइल्ड केयरटेकर, रेटेल्स सेल्स एसोसिएट्स में पंजीकरण कराया।
संस्था ने शगुन चैरिटेबल ट्रस्ट और अमर उजाला फाउंडेशन के साथ मिलकर रक्तदान शिविर का भी सफलतापूर्वक आयोजन किया जिसमे बड़ी संख्या में युवाओ ने रक्तदान किया इस मौके पर वालंटियर पुनीत, अमित, अंकुर ,गौरव, अमन आदि मौजूद थे
हमारी संस्था ईपी इन्फोवेस प्राइवेट लिमिटेड द्वारा शुरु किये जा रहे फ्री प्रशिक्षण कार्यक्रम :
फील्ड सेल्स एग्जीक्यूटिव
डिस्ट्रीब्यूटिव सेल्स रिप्रेजेन्टेटिव
चाइल्ड केयरटेकर
रेटेल्स सेल्स एसोसिएट्स
भवदीय,
समस्त ईपी इन्फोवेस परिवार
ईपी इन्फोवेस प्राइवेट लिमिटेड
30/26&27 नॉलेज पार्क -3, ग्रेटर नोएडा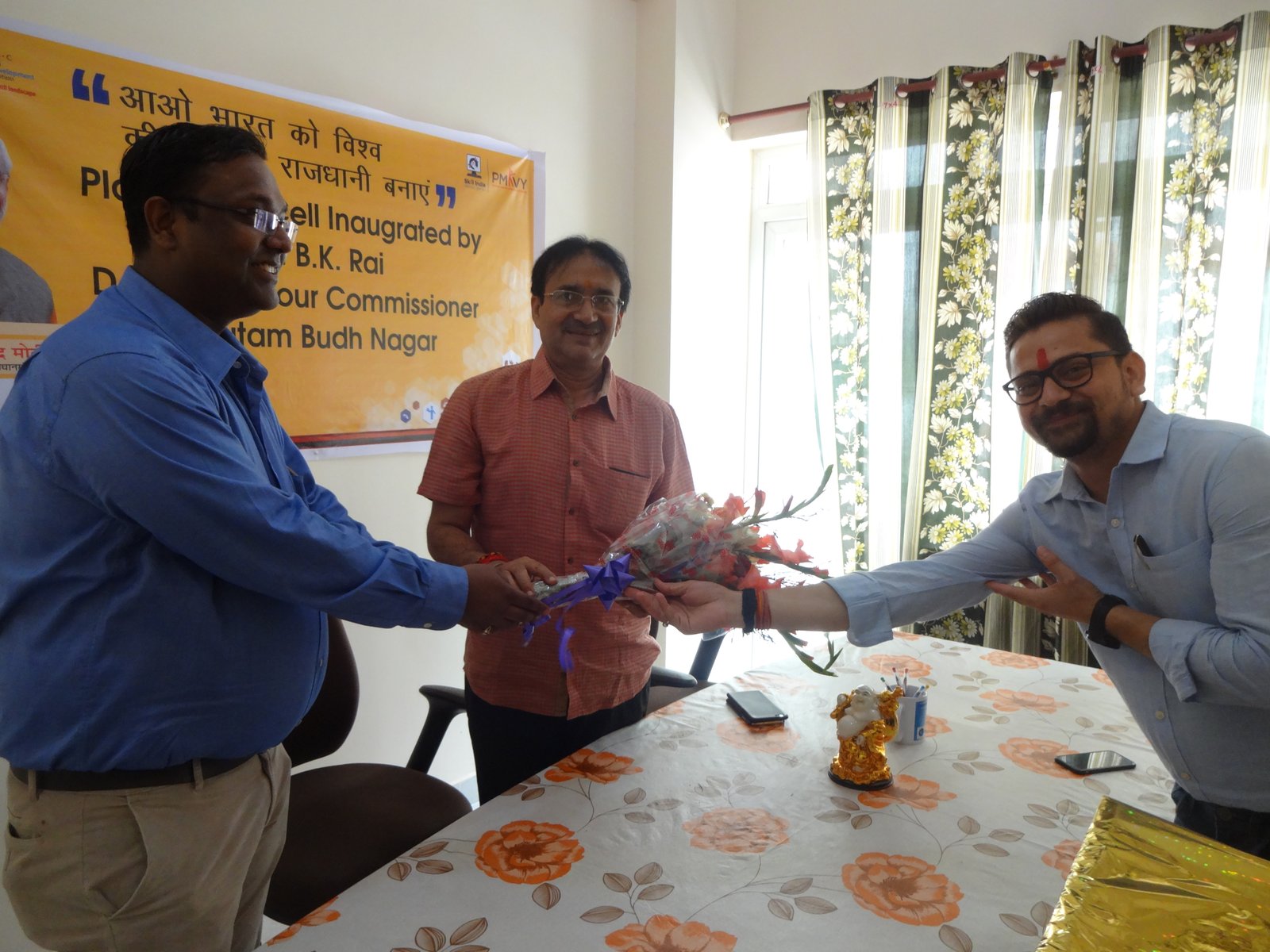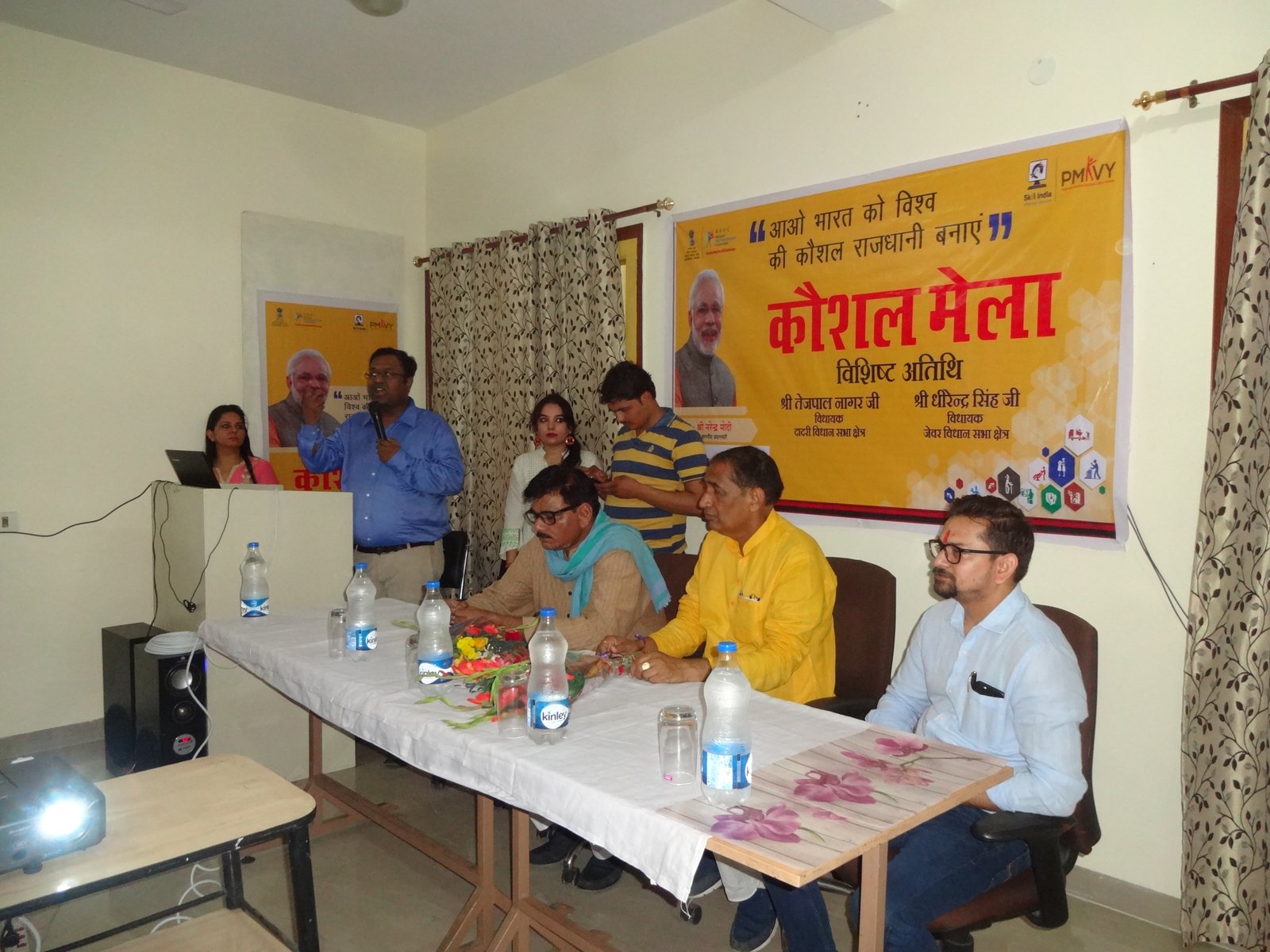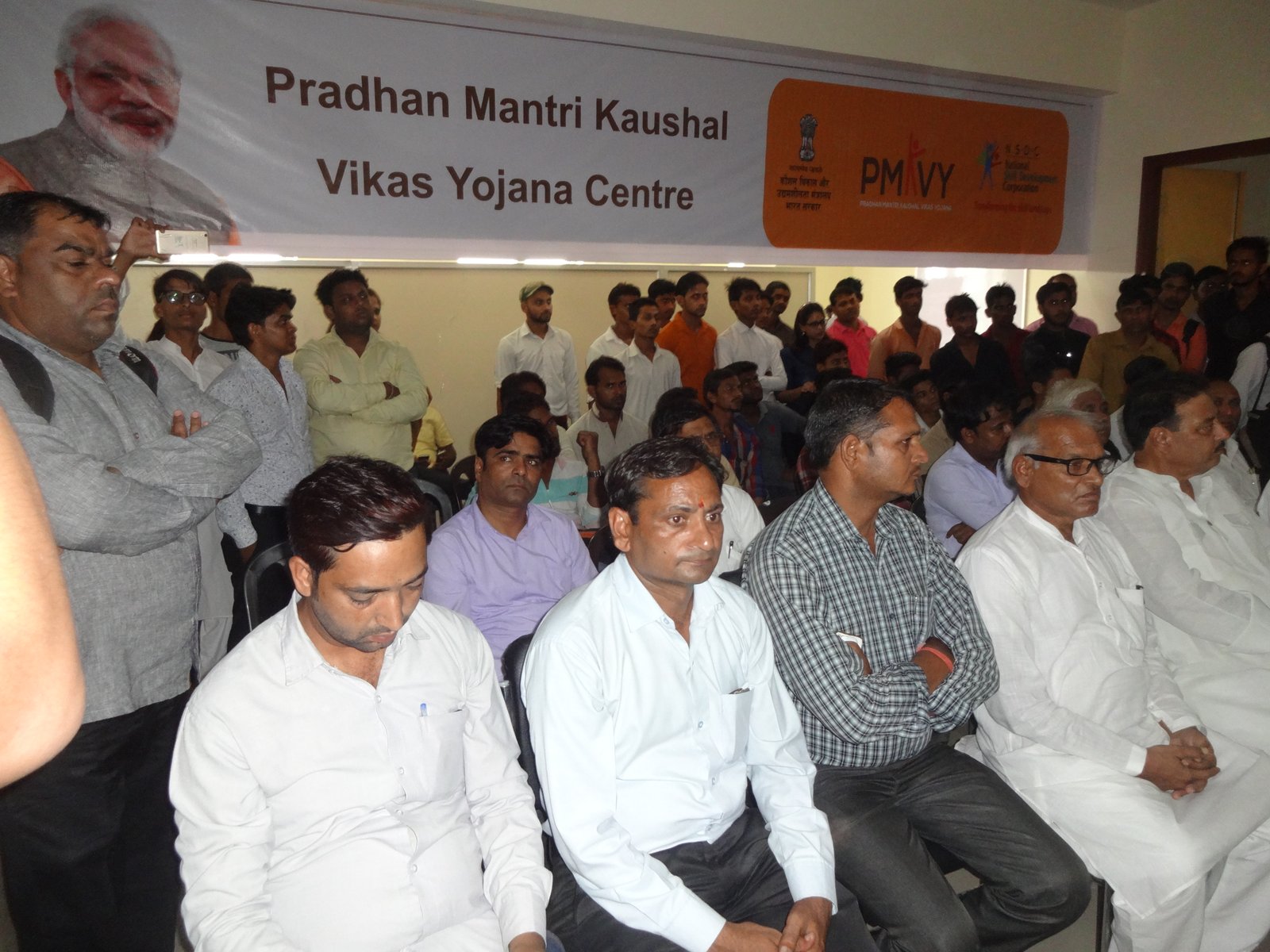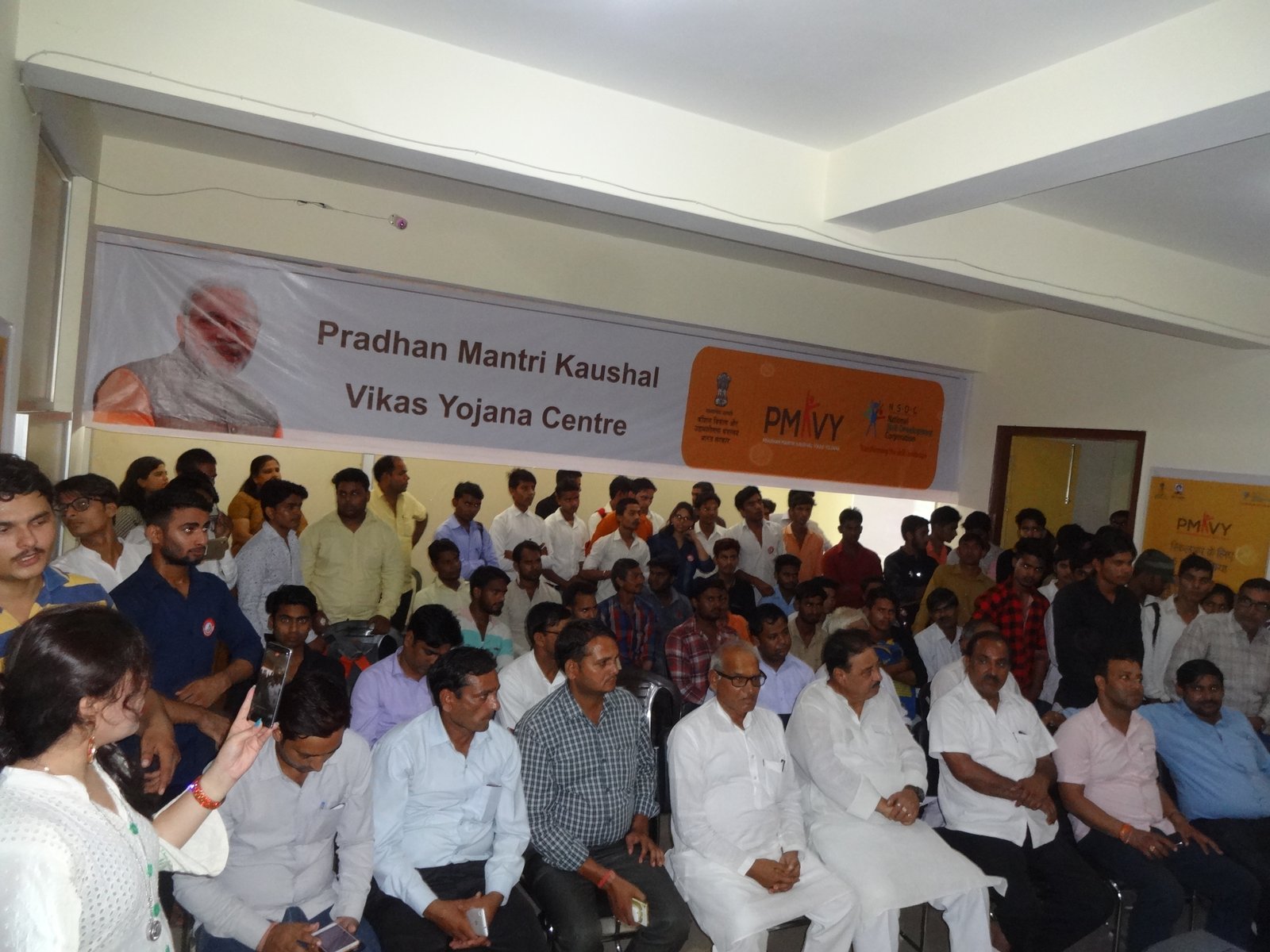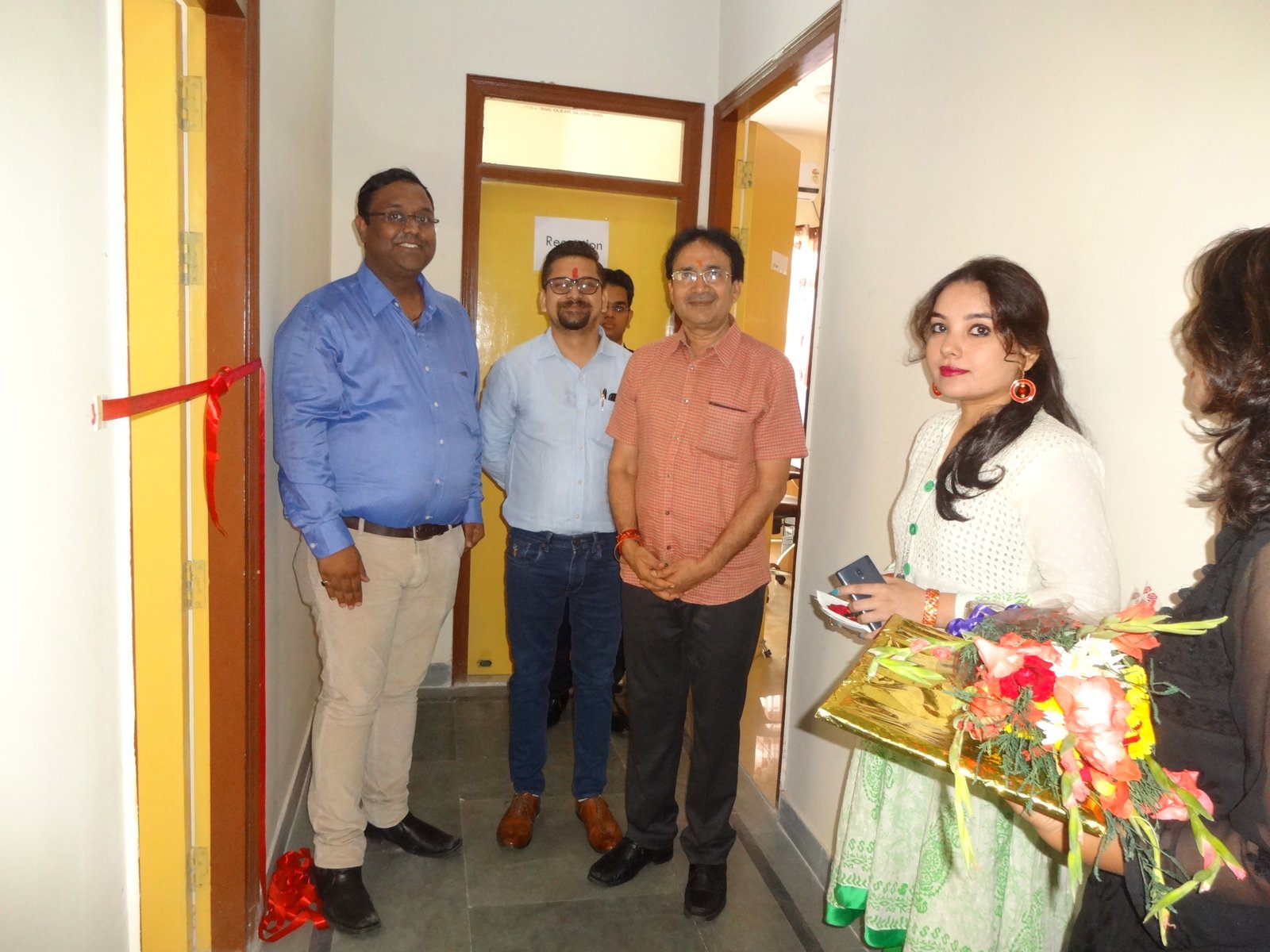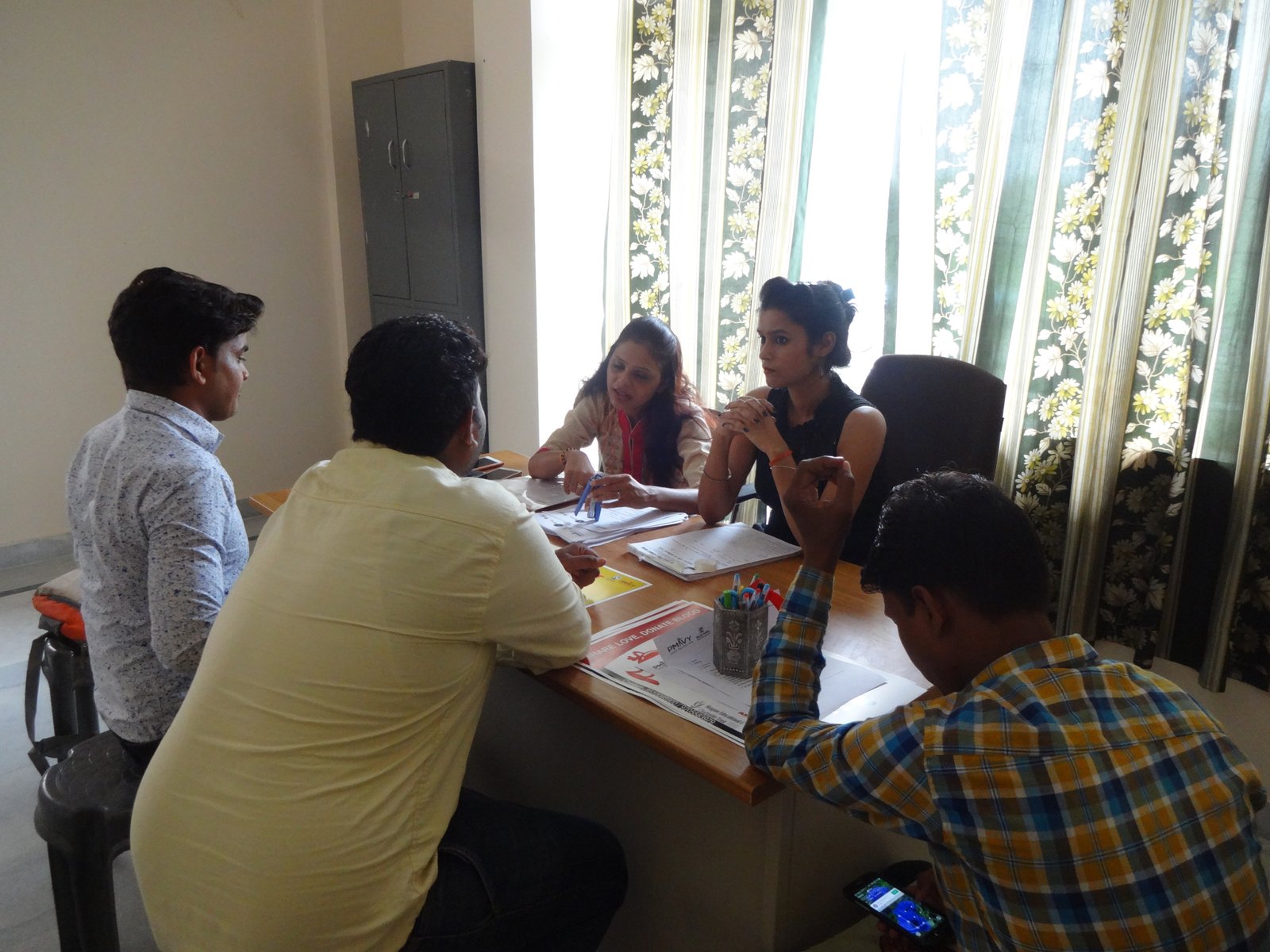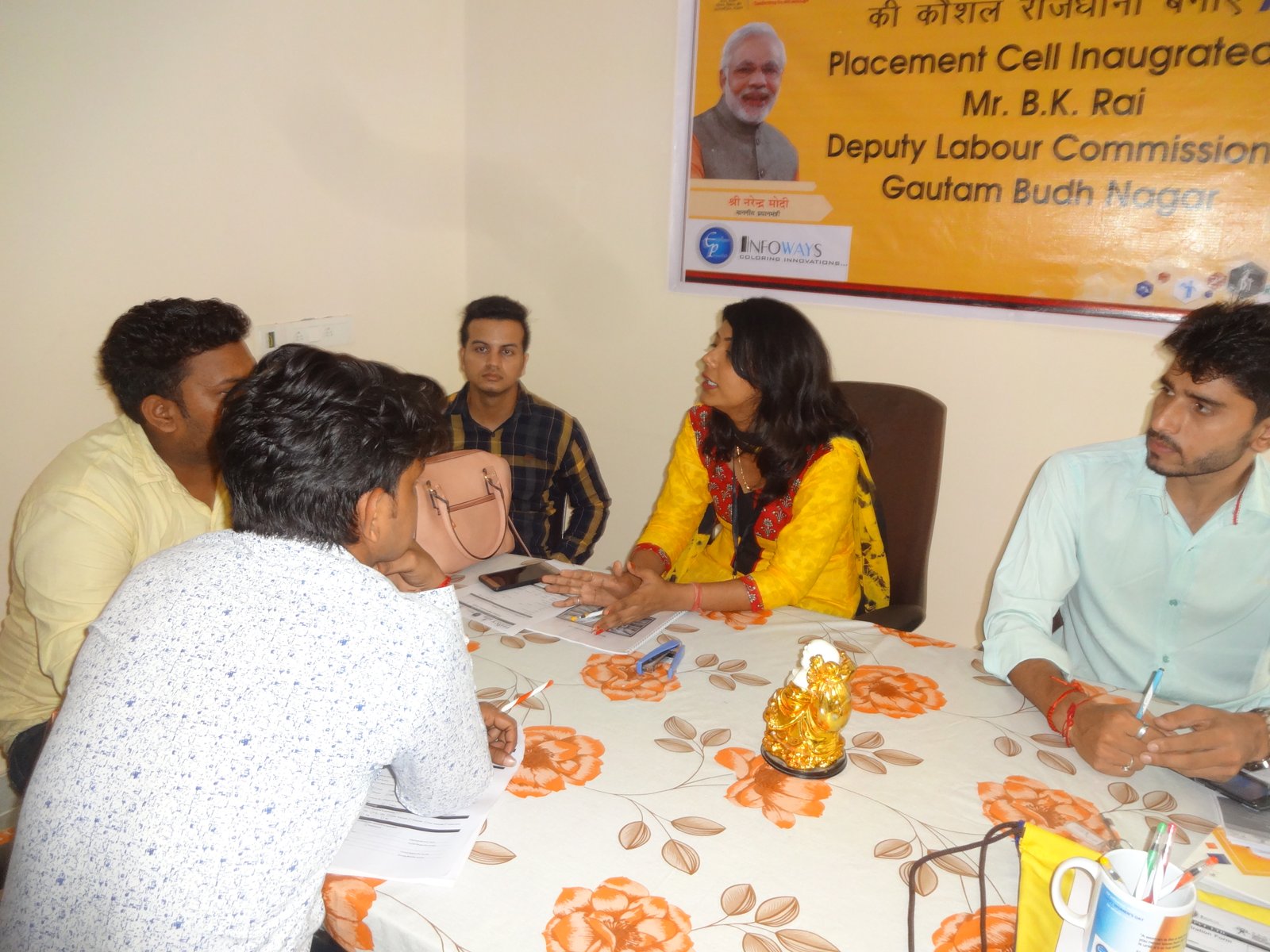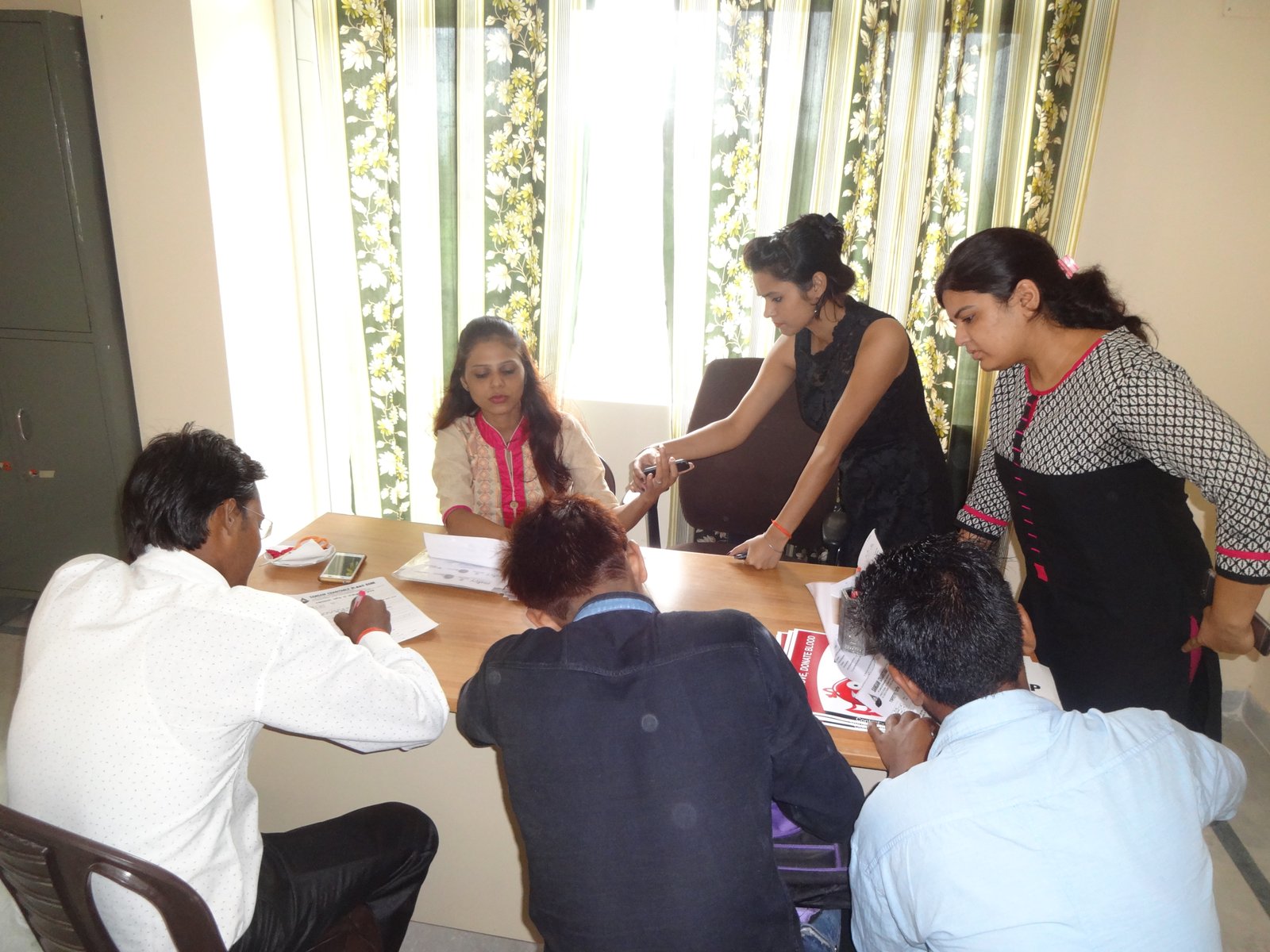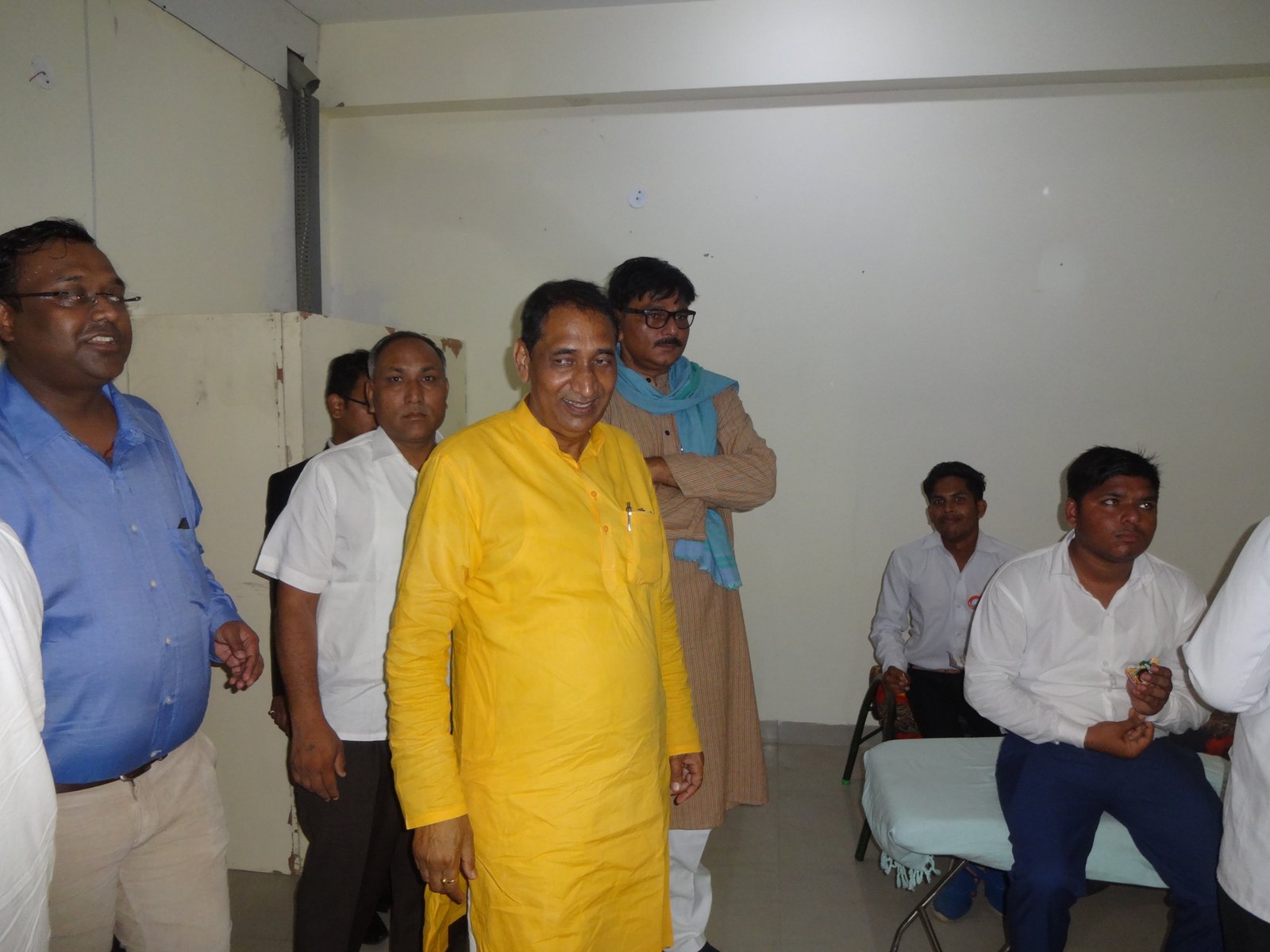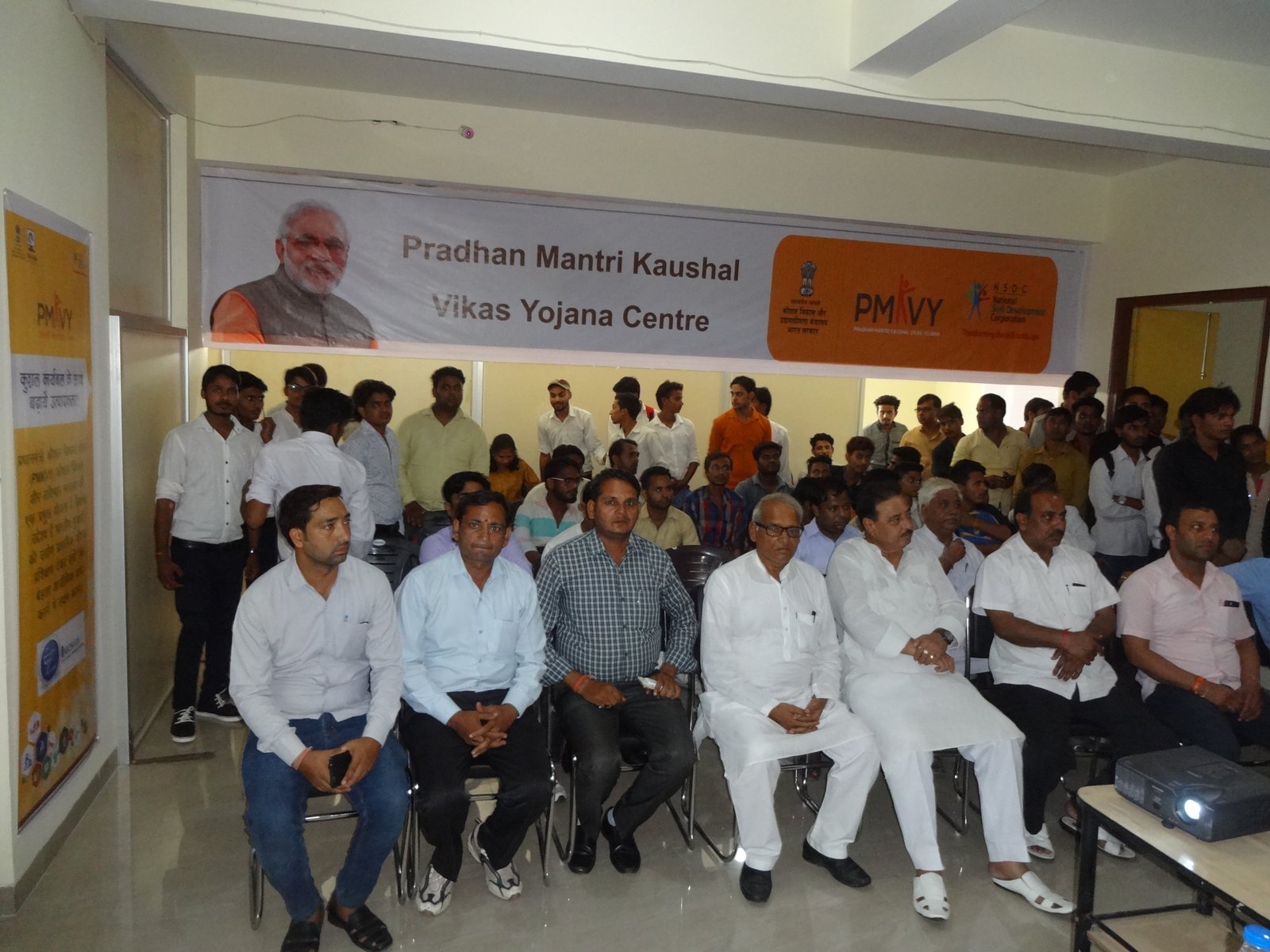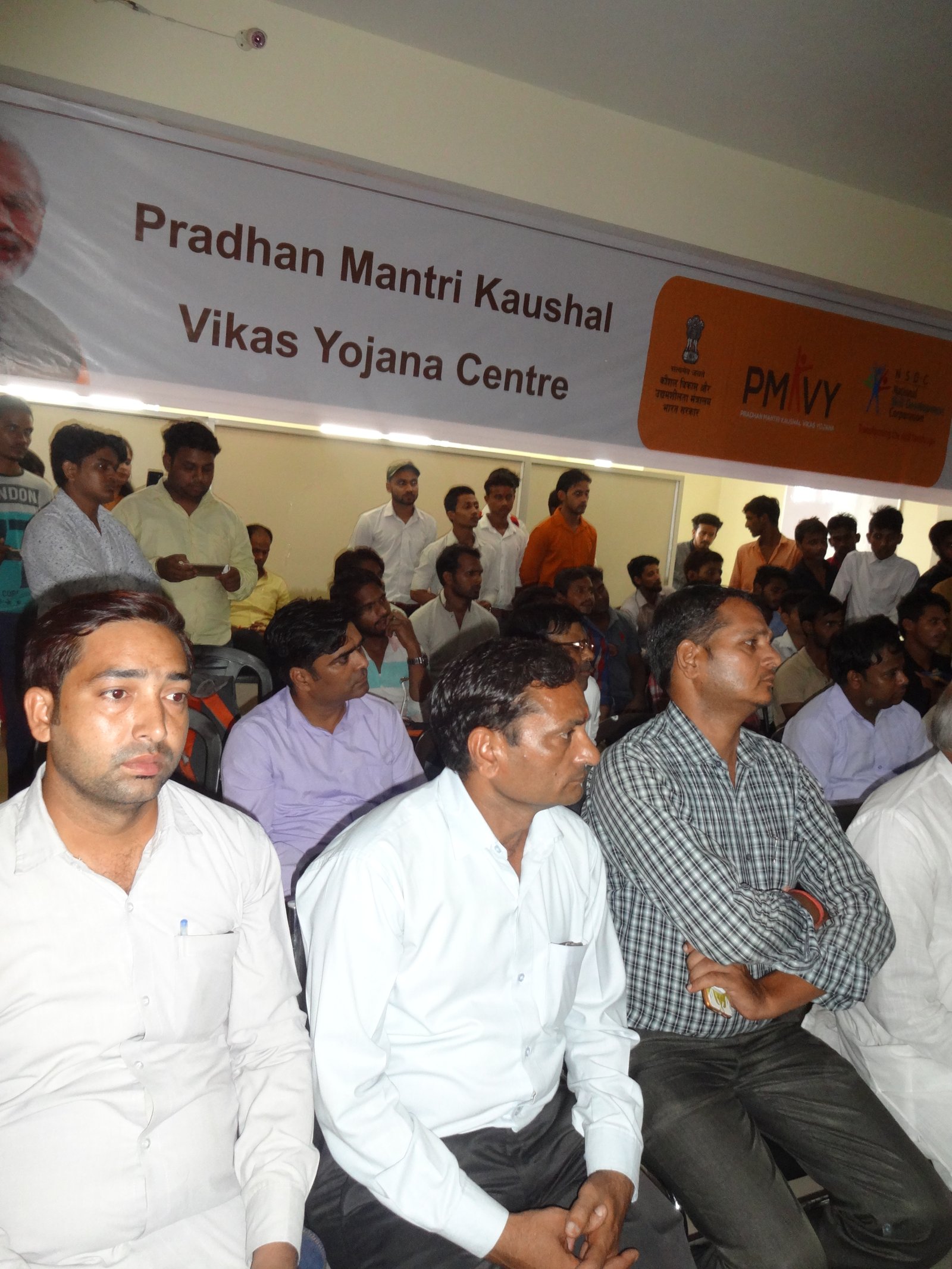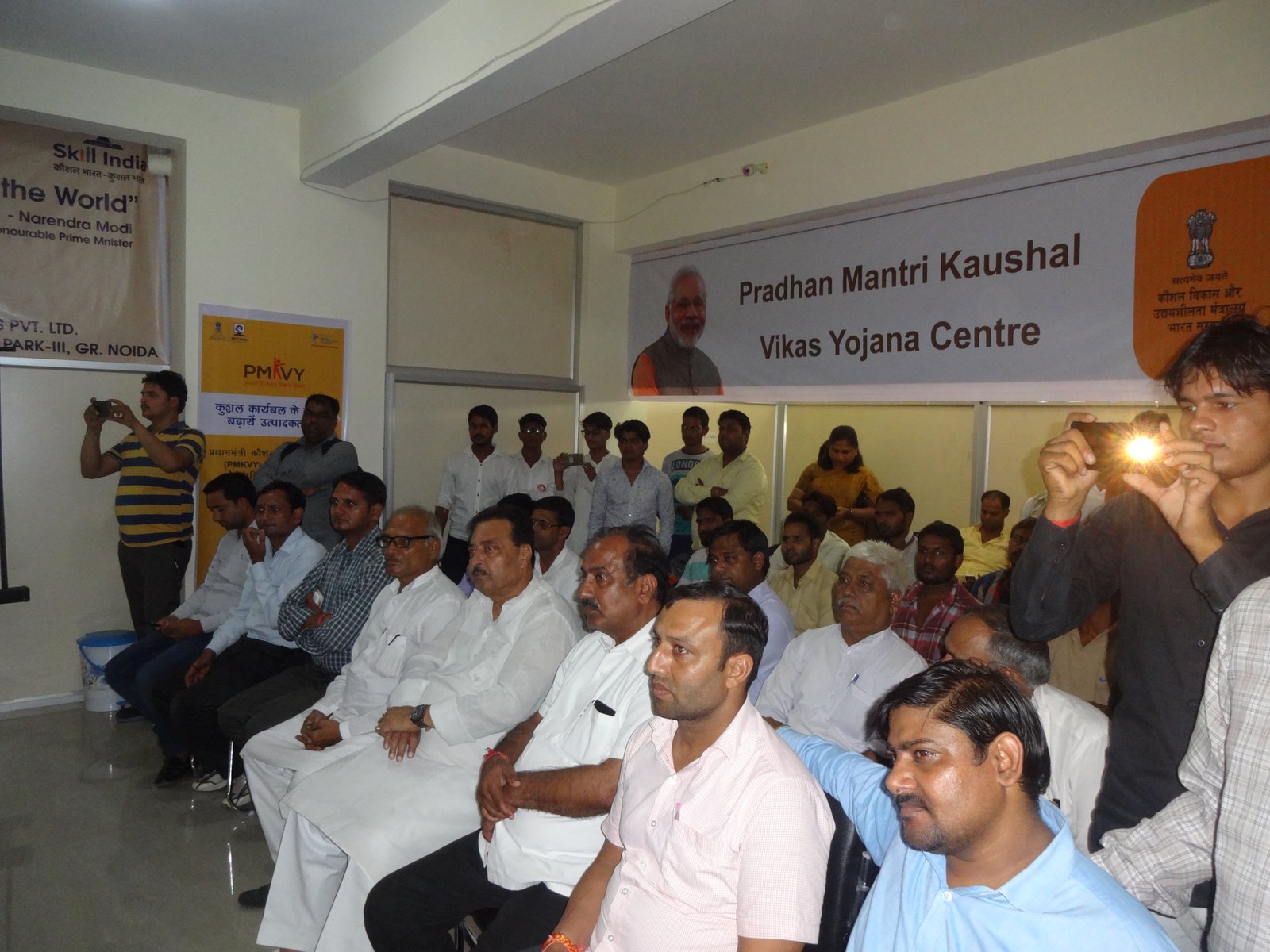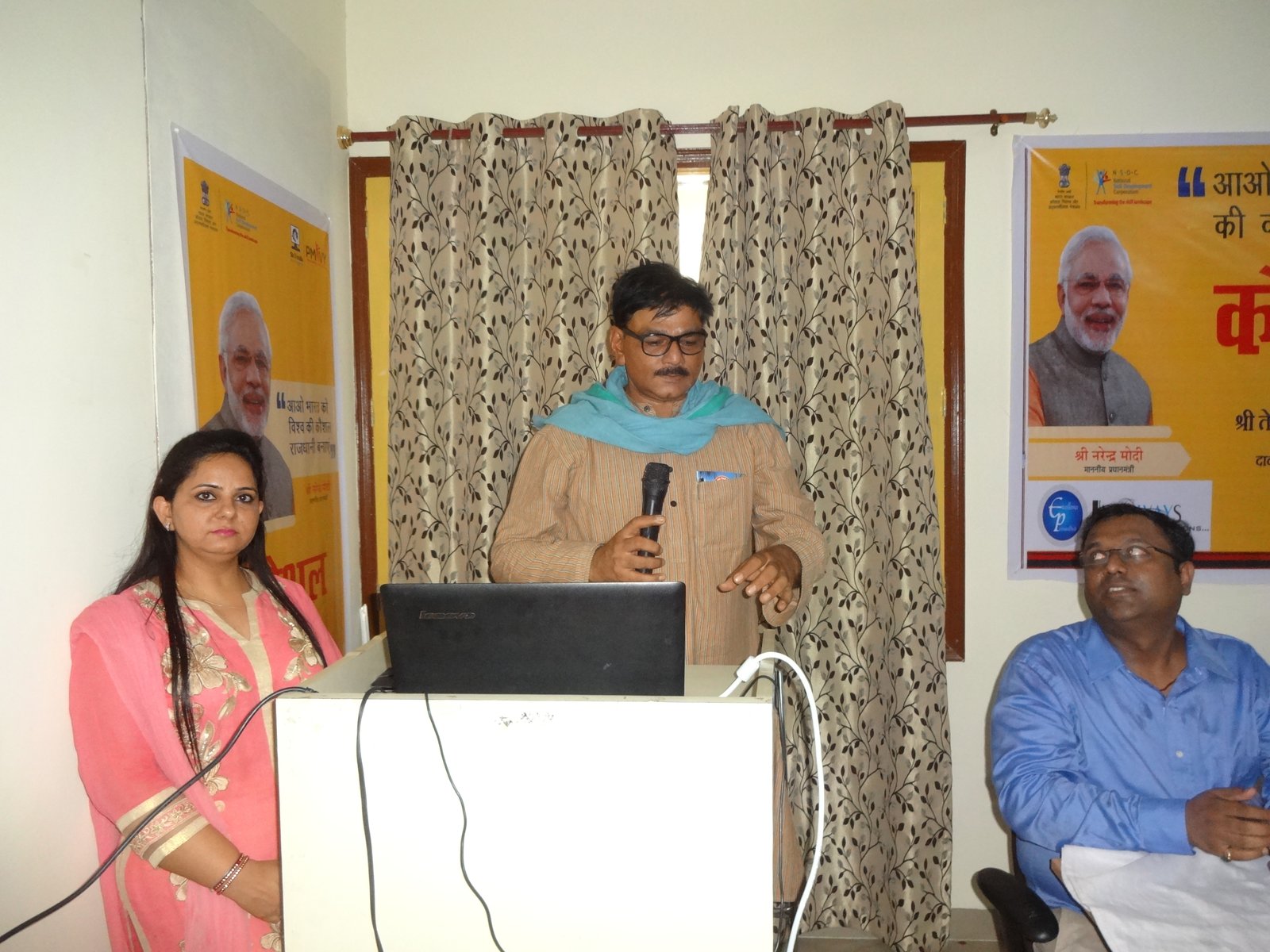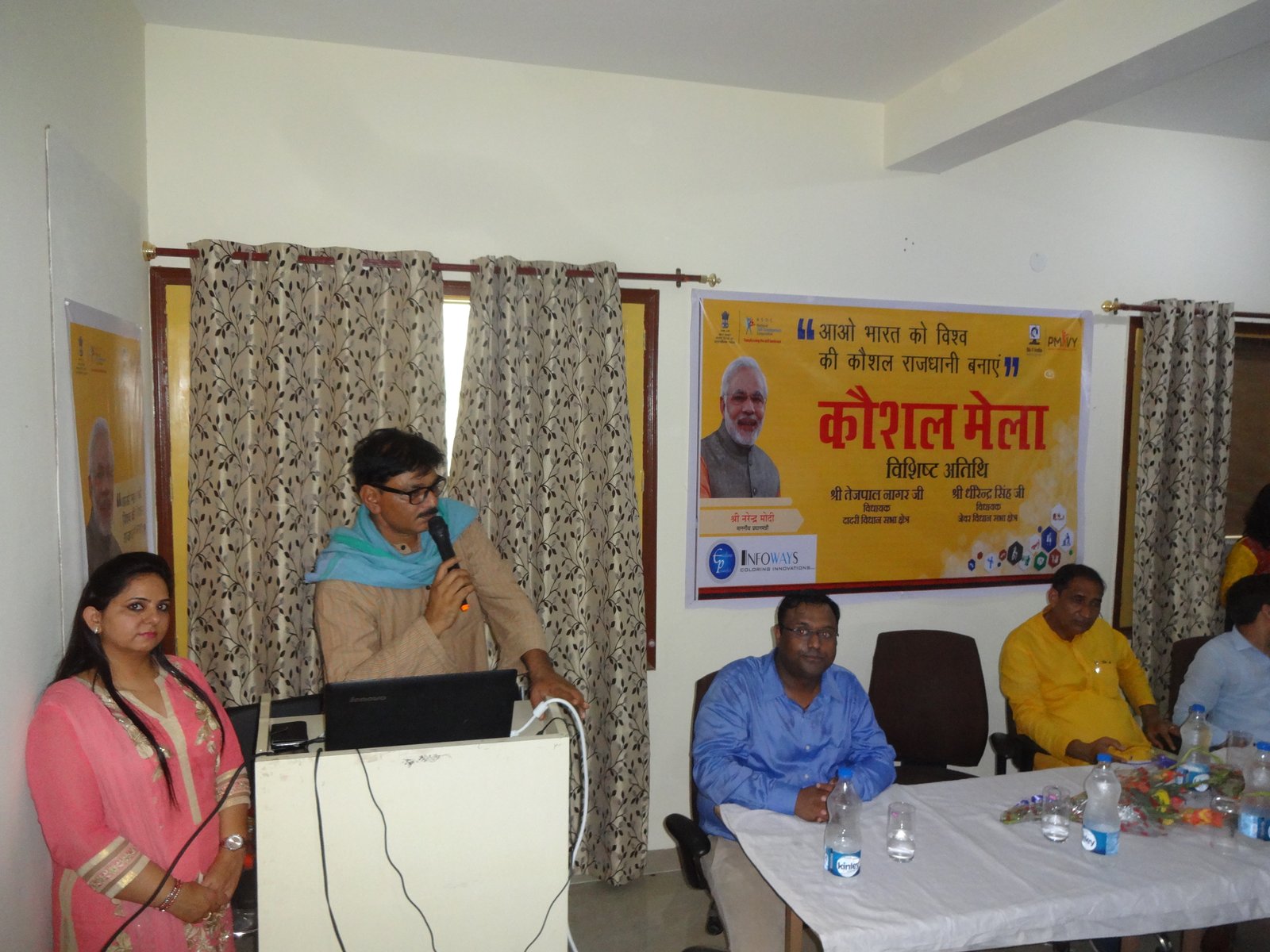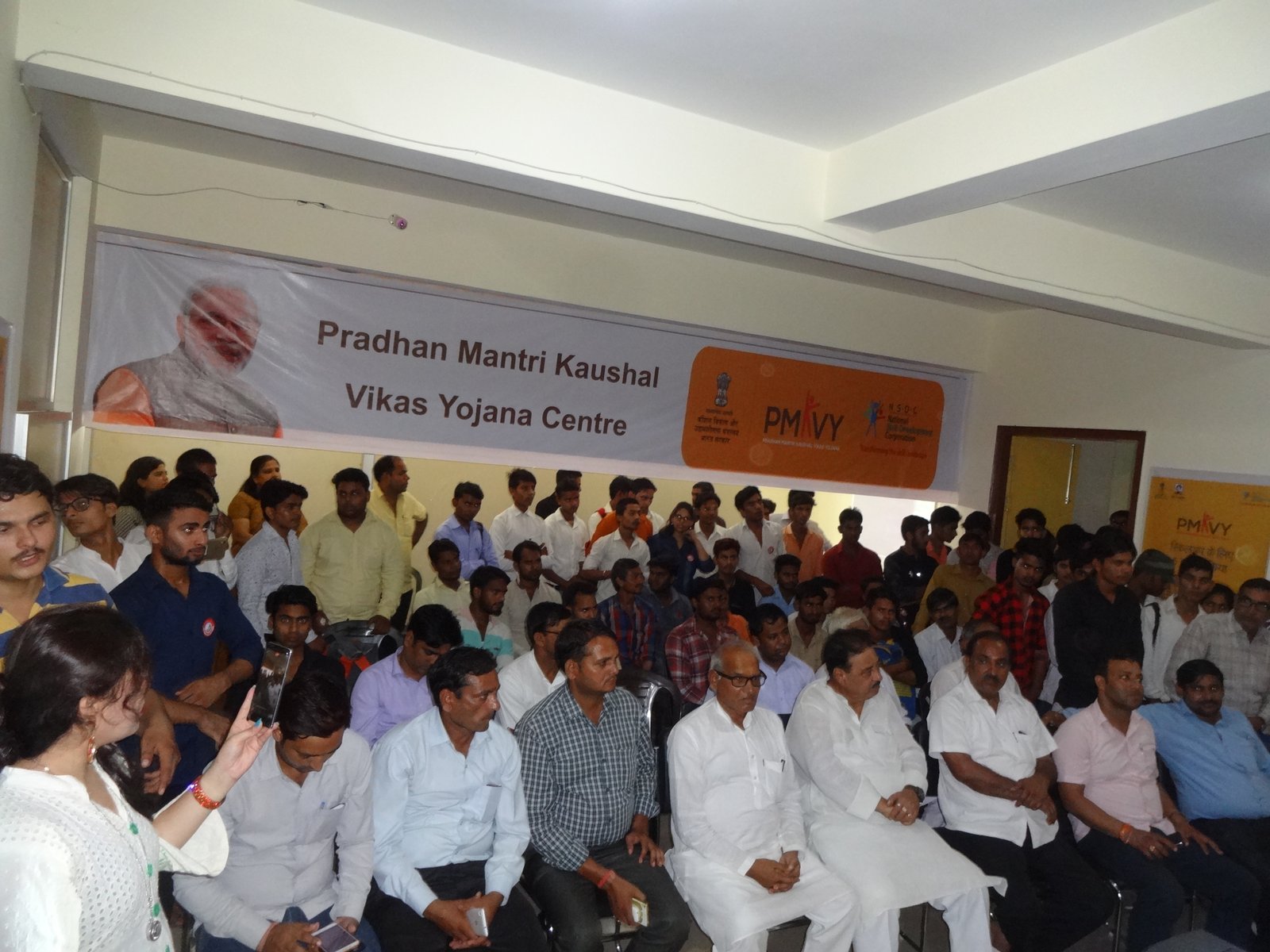 Urgent Opening in a leading Automotive Company.
We have required a person for "TS  16949-2009 System & MACE Activity" for Delhi Plant. Details is given below.
Designation    : Q.A Member
Experience     : 4 – 5 years (min.) In Injection Moulding profile
Salary              : 25K – 30K   P.M (CTC) for 8 Hrs.

Required:-
Minimum DIPLOMA or CIPET in Plastic Technology.
Internal quality auditor certified for TS 16949-2009 – from TUV or MACE or any other authorized agency. Responsible for quality audit & system audit.
Inspection Skill of Profile projector handling / clear drawing read ability.
Must have working knowledge/ Skill of Computer.
Presentation skill / able to make PPT i.e. MACE activity / Quality circle / MPS type activity.
Complaint handling Skill customer or in-house or red Bin analysis.
Independent Working / Skilled.
Please arrange mentioned requirement as soon as possible & CV before sending any candidate.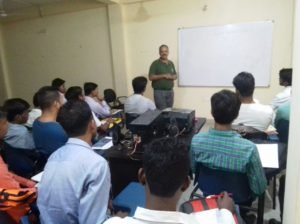 Students are taking session from ITC expert for FMCG training at our noida center.

Profile Title: – Sr Software Developer-PHP Read more
Designation: Android Application Developer
Location: Gurgaon
Remuneration: Up to 6 LPA
We're seeking analytical Android mobile application developer for a leading Healthcare company who thinks outside the box & is passionate about it.
Requirements:
• 2+ years experience of overall android development. • Core Java & Android SDK (Jellybean, Kit Kat, LolliPop) • Min 2 years of exp. on Android SDK and Android app dev. • Proven working experience in Android development • Have published at least one original Android app • Knowledge of iPhone and Android phone UI Design JOB DESCRIPTION • Develop, Design and build advanced applications for the Android platform. • Work with different teams to define, design, and develop new features. • Ensure to build an extensible app that easy to maintain. • Work on bug fixing and improving application performance. • Work with outside data sources and APIs • Unit-test code for robustness, including edge cases, usability, and general reliability. • Continuously discover, evaluate, and implement new technologies to maximize development efficiency.
Interested candidates can share profile sonia.dagar@epinfoways.com or can connect @91-9205583971 Read more
Company: Healthians.com

URL: http://www.healthians.com/
Healthians.com is India's largest health test @ home service, creating a new benchmark for very high quality and honest prices. Technology led on-demand business; the model is similar to Oyo or Uber for the diagnostics industry. With deep learning in the diagnostics business and a differentiated model from marketplaces, Healthians is miles ahead of competition and is disrupting the industry with technology-led innovation. Healthians is growing at a scorching pace and doubling the business every 2.5 months. Delhi-NCR, we are already 3 times larger than the best known offline brands.
SHifakfnda
fahidskan a


adsaoikma
SSC Approved Certificates DWSSC , Telecom, THSSC and Retail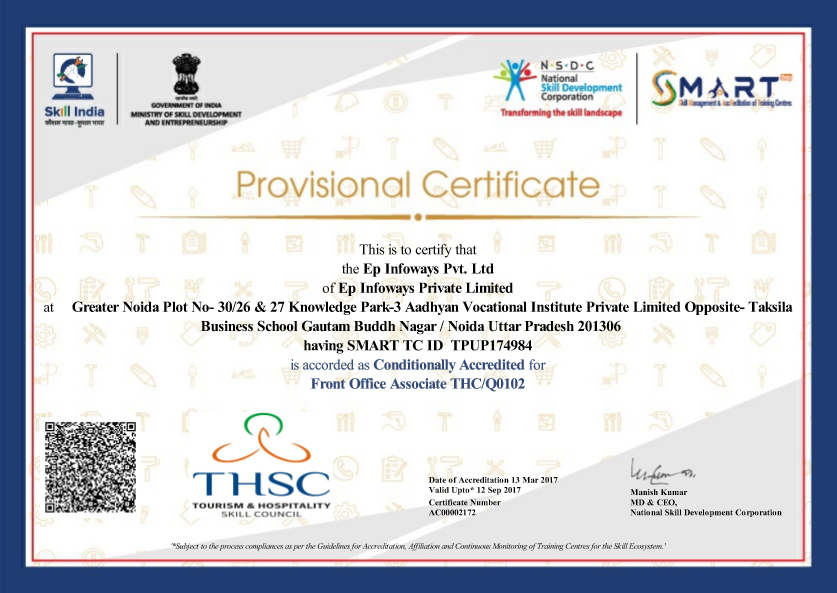 EP Infoways is working to improve work style and give a sense of respect to domestic workers by providing them  skill training under various projects.