FSSAI TRAINING PROGRAM REGARDING COVID-19 GUIDELINES.
and
A Special Training Session for the Best Sanitizing/Disinfection/Coating Practices which should be adopted by Food Business Operators.
As you are aware of the current global health crisis due to COVID-19, our govt is taking different steps to check the spread of the disease in the country. It is expected to support FBOs to ensure that food reaching the consumers is safe.
EP Infoways is an empanelled training partner of FSSAI and is working for the sensitization of FBOs through various Training Programs. We are also working with Leading world players for the Sanitation/Disinfection/Coating Services.
A 2 Hour training Program is being scheduled online post which FSSAI shall issue participation certificates on COVID-19 Guidelines.
Introductory Session for Sanitation/Disinfection/Coating best practices.

We are scheduling the training, details mentioned below:
3 Hour Online Training
Mode Online
Training Date- Every Tuesday & Every Friday.
Training Time- 2.5 Hours ( Training Calendar will be provided after registration)
COVID 19 Training + Sanitization/Disinfection Best Practices Training
Pay Rs 200.00 for Training and Certification

After Payment you will be redirected to Training Calendar Page – http://epinfoways.com/fostac-training-calendar/ where details of Meeting ID etc is available.
For any query – 8744077884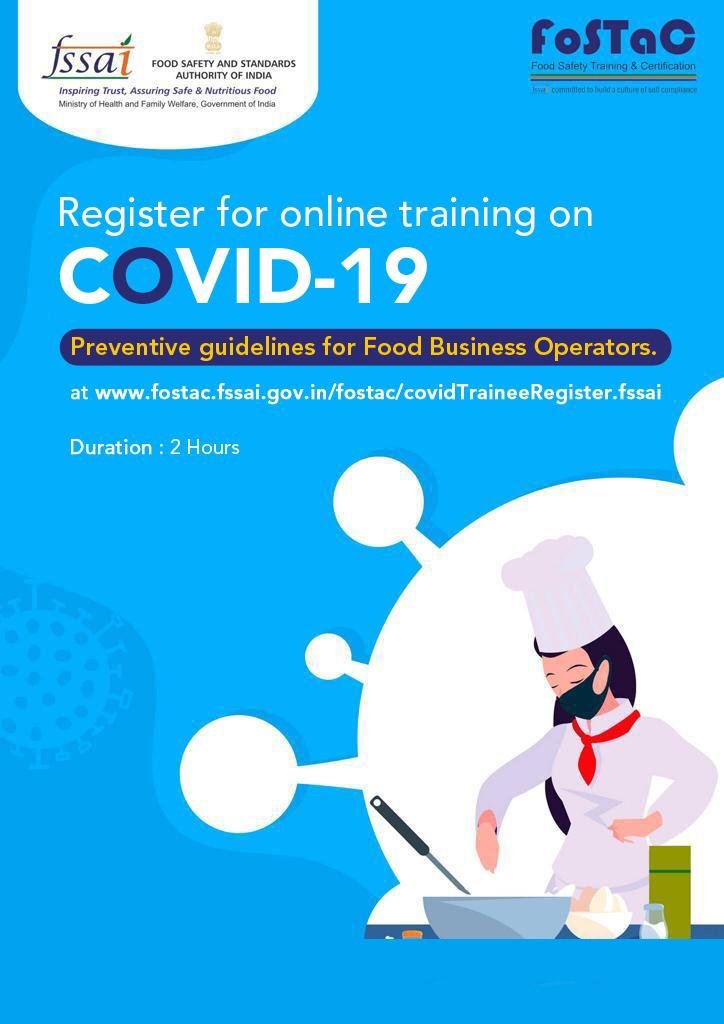 Feedback of Our Training – We have 100% Positive Feedback from across country. Some of the examples are below. Also We are providing, training content, video sessions and other details with whatsapp support on 8076473007 .
Food Safety Guideline by FSSAI for COVID19 Scenarios.