EP Infoways organized 10 Days TOT(Training of the Trainers) from 05 June 2017 to 14 June 2017 for Domestic Workers Domain. This training was conducted by DWSSC- Domestic Workers Sector Skill Council. Sixteen Trainers from various Institutes of Punjab, Haryana, Delhi, Noida and Greater Noida attended this training. The Trainers were trained on two job roles General Housekeeper and Housekeeper cum Cook.
This training was great learning experience. It has changed the way how we treat Domestic workers. It was based on teaching the trainers how to maintain the dignity of Domestic Workers while imparting them the knowledge of the particular field.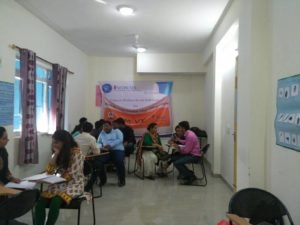 The trainers went through a rigorous training which was divided into two parts Domain Skills and Platform Skills followed by an assessment. The Domain Skills were taught through many interesting activities such as  cooking, sweeping, washing clothes etc.  The Platform Skills emphasized on how to teach the Domestic Workers with telling them the value of their profession and need of its Certification. Overall all the trainers felt happy and enthusiastic and ready to take this noble cause of training the Domestic Workers and uplifting their lives.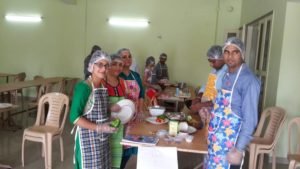 EP Infoways has taken this initiative to train the Domestic Workers and to make them aware about their profession that ये काम नहीं एक कला हैं |